To architect, develop, deliver and support your high-performance, secure, reliable systems that reach and exceed your goals. Our solutions

Follow industry standards
Utilize best practices
Promote employee productivity
Enhance user experience
Are built to your specifications

Most importantly, our solutions are custom-built to meet your specific needs, with the highest quality, at a lower cost than our big-name competitors.



For our company's scope and focus,
see our periodic table of elements





From architecture and idea development to software programming to support and training, GDI provides complete end-to-end solutions to bring your business ideas to life. Our solutions include: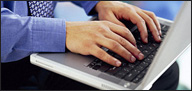 The tools to meet your needs
GDI consultants have a uniquely large skill set, averaging from 30 to 100+ technologies. Our expert enginners understand the big picture of information systems from business ideas to technical implementation, operating systems to networking, architecture to programming, process modeling to quality assurance, graphic design to security infrastructure. No concept is beyond the grasp of our consultants.