Software evolves too rapidly at times. Valuable software packages are out-dated from a technology perspective even though they work effectively.

Unfortunately, the ability to add new features, fix bugs or integrate the applications with new technologies is not always an option.



Is your company upgrading its IT infrastructure? Are you afraid that your older software will be left out of the picture? Are your employees missing the skills required to modify your code?

Older applications that need an upgrade have one of 2 options: a) modify the existing source code, or b) re-write the application from scratch. For some companies the choice is a pro-active one, such as the deicision to change the underlying technology. For other companies, its a reactive decision, such as having no access to or information about the source code.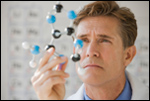 The technical engineers at GDI are highly-skilled at analyzing your software's features, dependencies, capacities and limitations. Working alongside your company's business analysts to understand the user requirements, we'll proudly bring your older applications into the modern age of technology.