Modern IT systems are constantly evolving. However, many of today's technologies have been around long enough to have reusable components.

Building a custom application from scratch can be timely and costly. Using existing, proven components ensures a faster time to market and a reliable foundation on which to build.



Does your project need to be delivered quickly? Would you like to share the cost of non-proprietary features?

GDI has been building successful enterprise applications since 1995. Our library of reusable software artifacts can be leveraged to deliver your solution quickly and, in many cases, with more features than your budget would otherwise allow.

We promote the use of these infrastructure components for such non-proprietary functions as: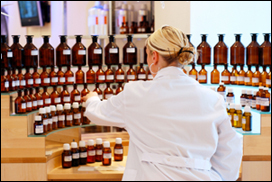 Logging
Encryption/cryptography
Email
Messaging
Proxies
Calculators
Scripts
Search tools
ID generators
Auditors
Monitors
Reporting tools
...and many more

The total cost of your solution can be further decreased with an agreement to split the cost (with GDI) of any common components we haven't yet built. Contact a GDI for more information.