Just like the DNA sequences of the human body, every software application should have a solid architecture around which all development is done. It serves as a vision and implementation strategy, a form of communication among all engineers contributing to the project. The more refined the architecture is with proven patterns, the more longevity the application has.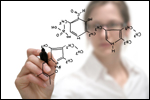 Will your project require contributions from multiple people? Will your software be built in multiple versions/releases? Do you need an agile system that will adapt to the changing marketplace?

A well-defined architecture for your projects is the key to building applications which grow, adapt and support your business goals. GDI focuses on such architectural principals as:


Stability - Ensuring your system remains fully operational
Security - Protecting your information
Agility - Adapting your application as your business evolves
Longevity - Long-running applications that require minimal ongoing investment
Simplicity - Developing software that is intuitive and easy to maintain
...plus many more prinicipals that ensure your IT's continued success

With a strong emphasis on a solid architecture, GDI will work with your company to produce efficient, cost-effective, reliable software applications.