Your information is valuable. Trade secrets, patented processes, customer information... these are YOUR assets and you want to keep it that way

Protecting your information can be superbly effective with the right technologies.



How secure is your data? Are you protecting it from outside AND inside parties? Do you applications meet industry regulations?

Information needs to be protected. Unfortunately, information technology opens possibilities to finding and transporting your valuable data. But fortunately, data can be secured just as quickly. GDI consultants can help you meet industry regulations such as: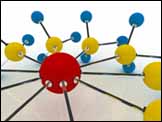 HIPAA
Financial Information Act
NTISSP
FISMA
SSI

GDI will protect every last bit of your data through encryption, secured transport, lockdowns and the right mix of checkpoints.